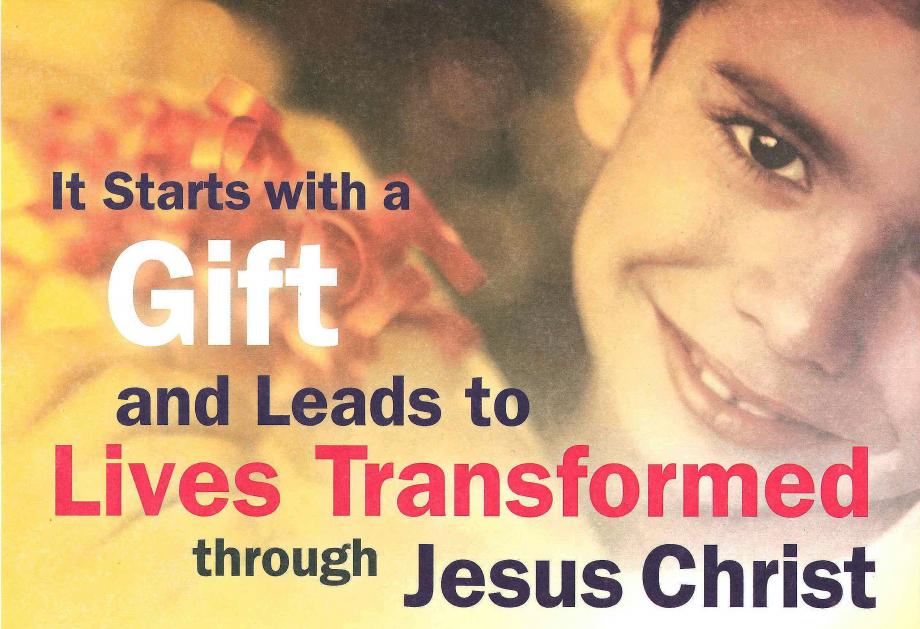 Angel Tree® is a program of Prison Fellowship that connects parents in prison with their children through the delivery of Christmas gifts. Local church members purchase, wrap and deliver gifts and the Gospel to children in the name of their prisoner-parent.
EVERY CHILD HAS A STORY
For 2.7 million children in the U.S., that story may be filled with the abandonment, loneliness and shame that come from having a mom or dad in prison. For many, it may also include following their parents down the same destructive road to incarceration. Angel Tree®, reaches out to the children of prisoners and their families with the love of Christ. This unique program gives you an opportunity to share God's love by helping to meet the physical, emotional, and spiritual needs of the families of prisoners.
Angel Tree Sunday at Calvary Bible Church is the 2nd Sunday in November.
Trees containing the names and requests of children will be displayed in the church foyer before and after both morning services. Stop by the table, choose your "angel" and get all the information you need to participate. The cost of Angel Tree® Christmas is minimal — $15-$25 per child. Included with the children's information, we will provide a suggested gift type based on what the prisoner picked out using our gift guide.
For more information about Angel Tree® ministry, visit their website at:
https://www.prisonfellowship.org/about/angel-tree/