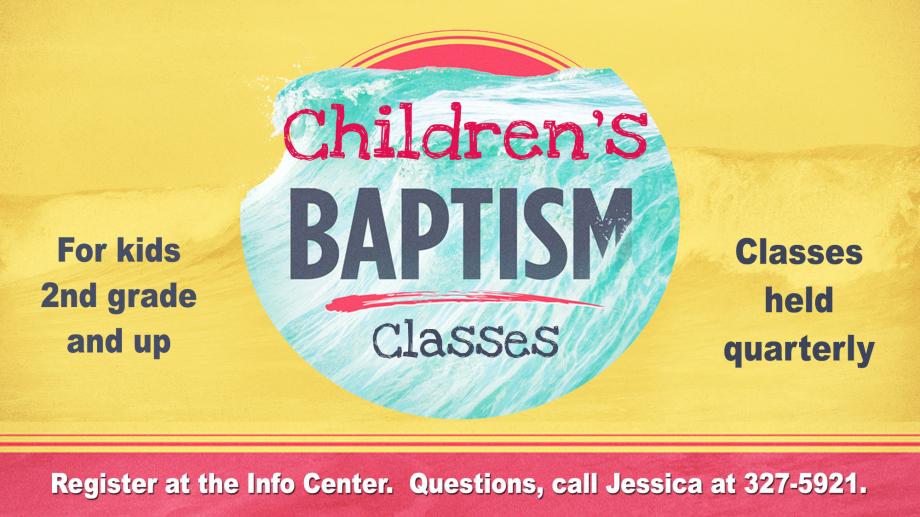 "Go, therefore, and make disciples of all nations,
baptizing them in the name of the Father
and of the Son and of the Holy Spirit."
Matthew 28:19
Once a child has made a decision to trust Jesus as Lord and Savior, we want to encourage them toward obedience in baptism. These classes will help children more fully understand what baptism is.
To register your child, visit the church office or the Information Center. Parents are required to attend. For more information, contact Jessica Michal at 327-5921 ext. 108, or, Jessica@gocbc.org.