Learn, apply, and speak God's truth through personal devotion, acts of love, and gifts of service.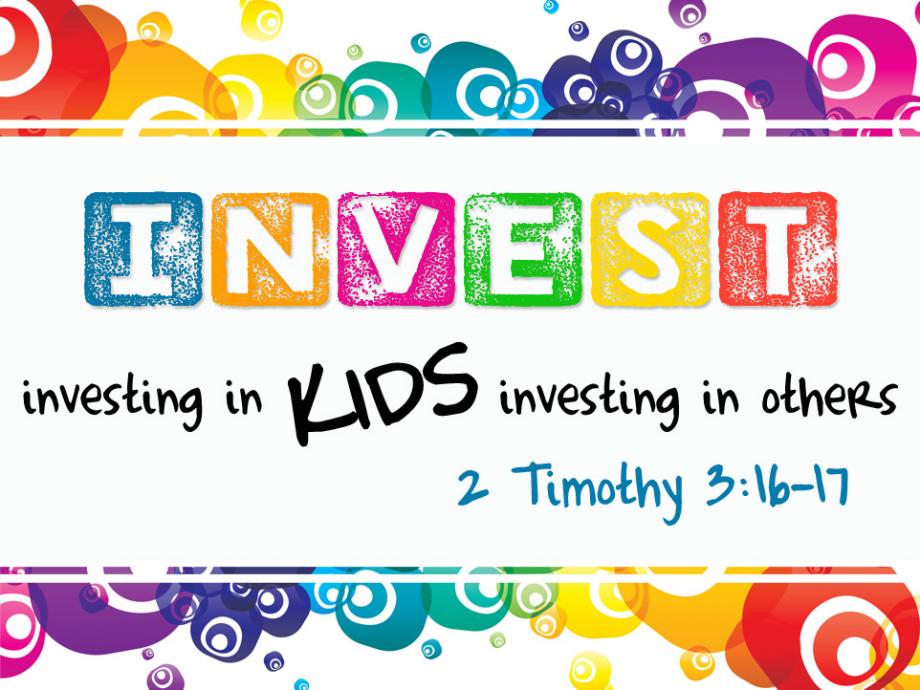 INVEST
Designed as a dual set of 3-year programs for 1st-6th graders, the students will take classes to study and participate in a service group.

INVEST JR.
Designed for 3's-K's to learn more about the Bible and service, the teachers will utilize "The Beginner's Bible" and accompanying curriculum to lay a biblical foundation. Concepts will be reinforced through crafts and guided activities.

Would you like to know more? Use the following links to access specific information for specific parts of the program.
INVEST Brochure
INVEST Service Groups
INVEST Classes
INVEST Jr.

SCHEDULE:
2017-18 KICK-OFF - August 23

Program - August 30, 2017 thru May 23, 2018

Wednesday Evenings 6:00 to 8:00 p.m.

End-of-Year Showcase - May 23, 2018
ADDITIONAL (COOL!) ELEMENTS ....
No cost program

Two AMAZING service groups to choose from - "Express" and "Magnify"

Theme Nights

Showcase - Opportunity for students to share what they have learned and how they have served throughout the year