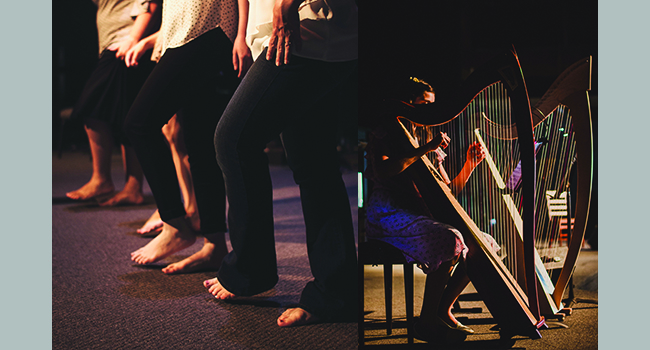 Group classes are offered for eight-week sessions each semester, at a cost of $80 per class.
For Spring 2018, group classes will meet starting January 15 - March 9.
Students participating in the Ministry Arts Groups (MAG) performance will have one additional class meeting/rehearsal during the week of March 12-16.
Drama Improv
A highly active drama technique class. It's perfect for building confident, articulate people who know how to think on their feet and have fun! Lead Teacher: Krista McCoy (Age 7-high school sophomore; meets Mondays from 4:00-5:00 pm)
Theater Dance
Students will learn and develop their fundamental theater dance steps to improve skills and confidence for their next show. Even if theater and dance isn't your main thing, this class is a super fun way to develop coordination. Lead Teacher: Kara McCoy (Age 9-high school senior; meets Mondays from 5:00-6:00 pm)
Vocal Ensemble
An opportunity to foster creativity and friendships while exploring vocal harmonies, diverse styles and even different languages through song! No prior experience necessary unless requesting an exception to enter at a younger age. Lead Teacher: Krista McCoy (age 8-high school senior; meets Tuesdays from 4:45-5:45 pm)
Boomwhacker Music Theory
It's one great big jam session! Yet students will walk away with an ever deepening comprehension of solfege, chords, rhythm, and what makes music work. Lead Teacher: Krista McCoy (age 8-high school senior; meets Thursdays from 4:30-5:30 pm)

For registration information, CLICK HERE.