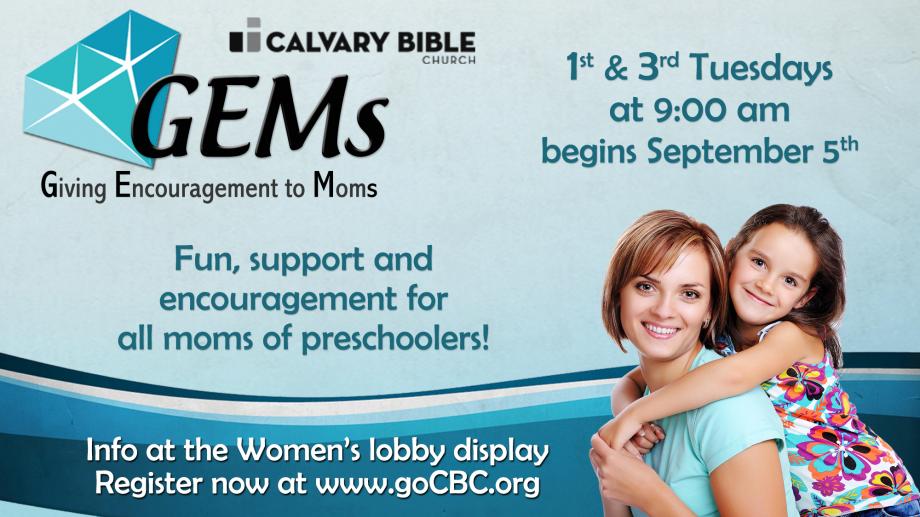 GEMs is a great opportunity for mothers of children (up to kindergarten age) to gather, develop friendships, offer encouragement, and hear new and practical topics relating to parenting.

Join us ... we meet September thru April in the Few Memorial Chapel at CBC (48 Manor Street) from 9:00 to 11:30 AM on the 1st & 3rd Tuesdays of each month, beginning September 5th.

Nursery care is available for infants through 2-year-olds. We also have our Little GEMs program for children age 2 through kindergarten (as of September 2017). Little GEMS is a structured time that includes stories, crafts, games, snacks and singing.

To download a GEMs brochure, CLICK HERE.

For more information, contact Cynthia Huisken at (909) 952-1242.