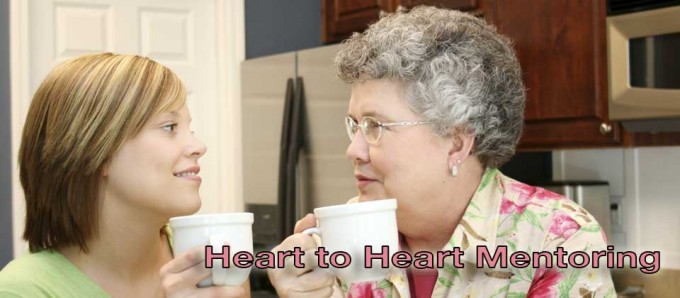 Heart to Heart is a mentoring ministry where older are paired with younger women in a supportive Christ-Centered relationship.
A mentor befriends, teaches, and inspires. Through her involvement with a younger women, a mentor shares from the abundant experiences of her life: knowledge about marriage, children, career, and interpersonal relationships. She is an encourager and comes along side a younger woman and says, "You can do it."
Heart to Heart will help you get started by holding workshops to provide older women with tools on "How To Be An Effective Mentor." Register now by filling out the profile card located in the Heart to Heart brochure at the Women's Ministry Corner in the lobby, or, call Carol Pardue Scott at (661) 323-0183.