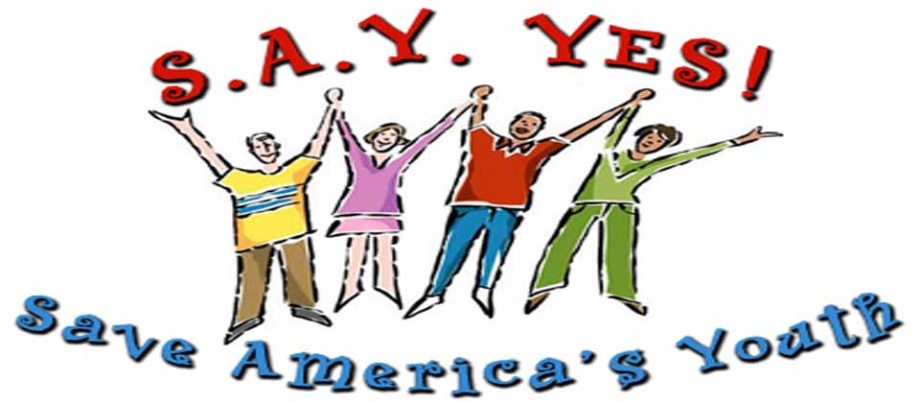 (Save America's Youth) Center For Youth Development
"Because we believe there are children with wonderful potential just waiting to be freed."
S.A.Y. YES! is a comprehensive student mentoring and support program which aims to help children build productive lives succeeding in school and eventually preparing them for college or advanced vocational training. S.A.Y. YES! is sponsored by Calvary Bible Church through Here's Life Inner City, an affiliation of Campus Crusade for Christ.
We acknowledge that one of the most important assets to our future and to the future of our country is our children. Calvary Bible Church's purpose in creating the S.A.Y. YES! Center is to glorify God by equipping children with life long tools to become productive and vital members of this community, while they build a lasting relationship with Jesus Christ.
The S.A.Y. YES! Center program is not a drop-in center, but our long-term commitment to students enrolled in the program, enabling them to be guided safely into adulthood by being gently directed around the potholes of childhood and adolescence in a hostile world.
Our focus is not babysitting, but mentoring the students. Although we are committed to academic development, S.A.Y. YES! is committed, without apology, to the complete development of your child: spiritually, physically, educationally, emotionally, and socially.
S.A.Y. YES! Goals
To encourage and motivate children to succeed in school, graduate from high school and to pursue post-secondary education or training.
To help students learn to make constructive decisions regarding their own lives
To equip students with the skill they will need to be responsible and productive adults serving our community
Students registered in the program will be picked up from their school by S.A.Y. YES! staff and transported by bus to Calvary Bible Church on Wednesdays. At Calvary Bible Church, they'll receive a nutritious snack, assistance with their homework and academic tutoring. The students will also be taught practical living skills, and will participate in craft time, recreation and Bible club. Parents and siblings of registered students will be invited to join their student in a family time, including a sit-down dinner.
Calvary Bible Church's S.A.Y. YES! program runs concurrently with the school year and observes the same holidays as your local school district.
If you would like your student to participate in this wonderful program, please contact our S.A.Y. YES! director, Elaine Fiddler, at Calvary Bible Church (661) 327-5921 or e-mail her at Elaine@gocbc.org.