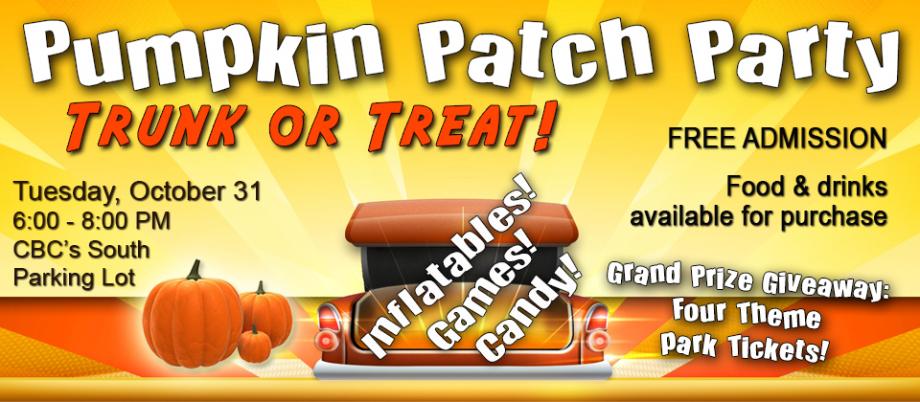 The Pumpkin Patch Party is a great time to celebrate fall and harvest, and to provide a safe environment for kids and families!

Join us for a fun evening at Calvary! Admission is free!

Grand Prize Giveaway: 4 Theme Park Tickets!

EMAIL Jessica for information on how you can donate and/or volunteer!!